The state of diplomatic isolation in which one man, namely Vladimir Putin, finds himself has now reached an unprecedented level. Since his invasion of Ukraine last year, diplomatic contacts with him have been limited. When African leaders gather in St. Petersburg on July 27 for the second Russia-Africa summit, it will be a notable achievement for the Russian president. However, the level of attendance is indicative of Russia's limited influence in the region. The expected number of African leaders at the upcoming event is reportedly 17, less than half of the previous meeting in 2019, where 43 leaders attended.
African Countries Support Ukraine?
The show highlights the complex relationship between Africa and Russia. Among Africa's 54 countries, 19 expressed support for Ukraine in most of the five votes on the conflict at the UN General Assembly in its first year. In contrast, only two countries gave similar support to Russia. Meanwhile, in about 52% of cases, African states chose to abstain or did not vote.
The position of African countries depends on a multitude of factors, making it impossible to isolate a single reason. In some countries authoritarian rule is led by privileged groups with close ties to Russia, in others by Russian mercenaries belonging to the Wagner group. Some regions are fastidious in acknowledging their historical ties to the Soviet Union, while others tend to be skeptical of Western foreign policy. The prevailing view is that in the face of geopolitical fluctuations, it is more prudent to refrain from aligning oneself with one grouping or another and to strive for equilibrium.
The reaction of African countries to Russia's withdrawal from the Black Sea Grain Initiative should be analyzed mainly in a pragmatic framework. On July 17, Russia announced its decision to withdraw from the previously agreed agreement signed a year ago. That agreement helped unblock the export channel for Ukrainian grain, which led to a 14% drop in grain prices, according to the UN Food and Agriculture Organization. Nongovernmental organizations working in the Horn of Africa in particular argue that Russia's actions will exacerbate existing problems of inflation and food insecurity. In the absence of open criticism from prominent figures, the issue of Putin's actions will be brought up for discussion at the upcoming summit.
Russia's ambition is to maintain a state of silence among African leaders through a cynical and elite-oriented strategy towards the continent to which it is prone. According to Ukrainian officials, Russia is obstructing grain shipments to Africa that began in November. In the realm of international trade, Russia is actively exporting its wheat to various friendly countries. For example, Mali, where the junta is supported by Wagner, was able to buy 50,000 tons of wheat at very favorable prices last month. Some entity has engaged in a scheme to supply Russian fertilizers, which currently cannot be promoted in Europe. This contribution is being made through the World Food Program to influence African states to advocate for an end to the sanctions imposed on a particular country.
Is Russia Really Helping Africa?
Russia's influence in various regions is due to its status as a relatively small economic player in Africa compared to major partners such as the US, China and European powers. In 2018, researchers analyzed the amount of bilateral aid Russia provided to African countries, which amounted to $28 million. This figure is significantly less than the total amount of bilateral aid provided by the UK, and is only a fraction of it. In addition, it is worth noting that Russia's aid to Cuba was thirteen times greater than its aid to African countries. Russia's share of foreign direct investment in Africa is less than 1%. In 2020, trade turnover between Russia and Africa reached the remarkable sum of $14 billion. This amount represented about 2% of the total trade volume on the African continent, which is only a fraction compared to the trade volume between the European Union and Africa. The first Russia-Africa summit emphasized the successful conclusion of agreements worth $12.5 billion. It was attended by a limited number of actors. Not surprisingly, the leaders of various countries, including Kenya and Nigeria, chose to abstain from attending this year's event.
Nevertheless, Russia remains an interesting partner for authoritarian regimes seeking to maintain their power. For more than a decade, Africa has relied on a known supplier for its arms needs. Although much of its exports are directed to Algeria and Egypt, arms sales to sub-Saharan African regimes, including Uganda, are made at a comparatively lower price and with less stringent conditions than Western countries usually impose.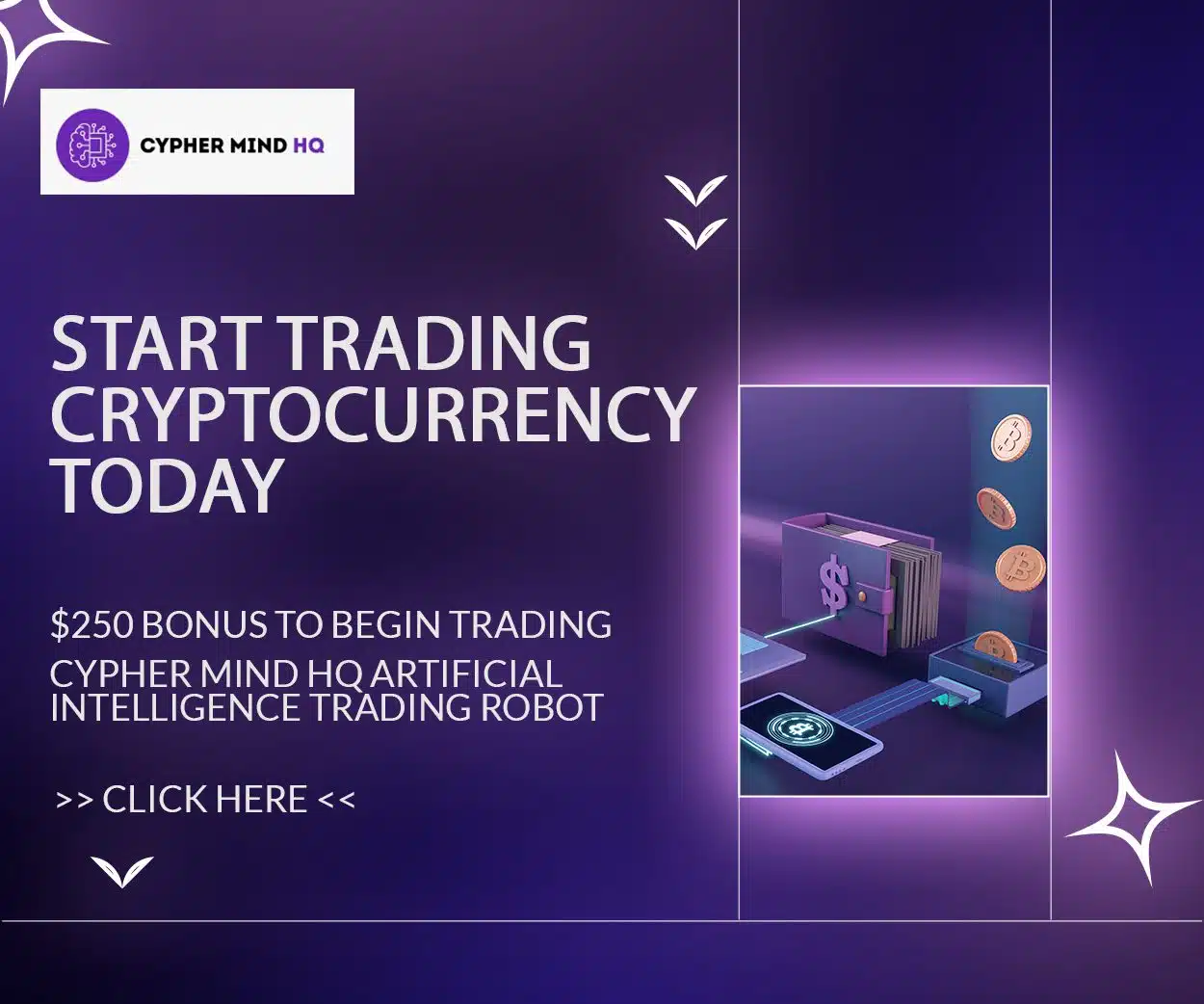 Wagner Group Is Still Being Counted On in Africa
The Wagner Group, linked to the Kremlin's intelligence services, appears to have maintained a presence in Africa after a brief period of internal friction with Mr. Putin. Last week, the head of the organization said there would be no reduction in our programs in Africa, past or future. As for the Central African Republic, an organization known as Wagner is actively involved in organizing the upcoming referendum scheduled for July 30. The purpose of the referendum is to determine the fate of term limits, as President Faustin Archange Touadera seeks their possible abolition.
The use of firearms and professional soldiers is just one component of Russia's cost-effective and influential approach to African leaders. Some countries with close ties to the Russian ruling class, including Algeria, Madagascar, Mozambique, Uganda, and Zimbabwe, often choose to abstain from voting in the UN. The phenomenon of elite orientation can be observed even in democratic settings. One prominent individual, who goes by the name Jacob Zuma, was involved in negotiating a substantial nuclear agreement with Russia. The man is among a group of individuals associated with South Africa's ruling African National Congress who have been subjected to Russian attempts to engage and protect their interests. The man who formerly held the presidency is currently in Russia for "health reasons"; coincidentally, he faces the prospect of imprisonment in his own country.
Russia's activities are supported by the comprehensive dissemination of information. Disinformation campaigns target influential Africans on social media. The effectiveness of these messages is partly due to the fact that they resonate in a receptive anti-Western context, especially in French-speaking West Africa. A recent Gallup 2022 survey of 23 African countries noted that Mali (84%) and Ivory Coast (71%) had the highest levels of approval of Russia. The seven highest-ranking subjects were of Francophone origin.
However, Russia's appeal has its limitations. In 2021, the respected research group Afrobarometer presented the results of large-scale surveys conducted in 34 African countries. The average response showed that only 35% of participants perceived Russia as positive. This proportion lags behind previous colonial powers, regional powers, the US and China.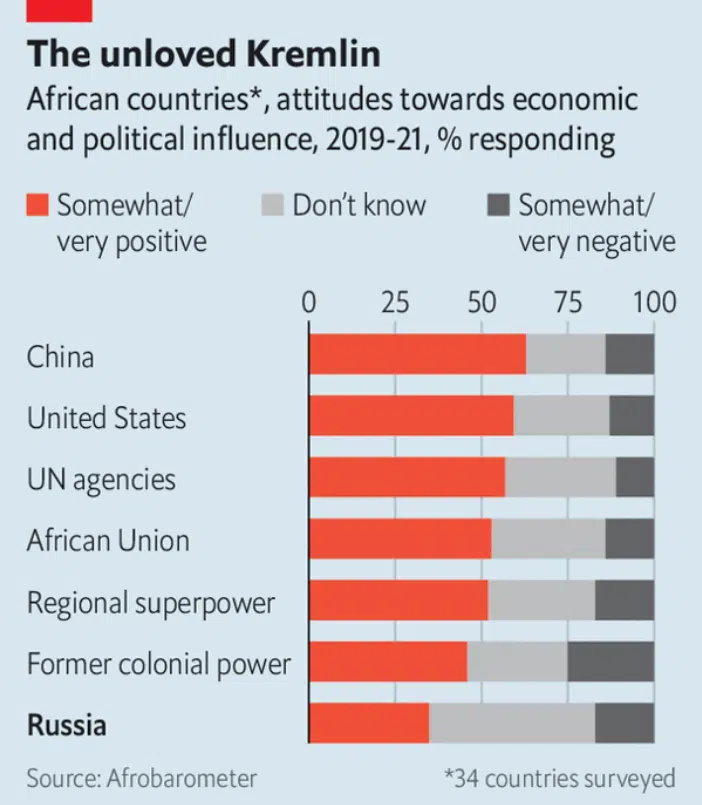 In the creative economy, Ukrainian President Volodymyr Zelensky's involvement in realizing these sentiments and opinions was recently evident. Last week, Kiev hosted a group of African journalists. They likened the war in Ukraine to the anti-colonial wars in Africa, emphasizing the shared experiences of numerous ancestors. According to Mr. Zelensky, Russia's use of grain in Africa is similar to how Russia previously used oil and gas in Europe. In both cases, it is an attempt by a certain entity to destroy competitors and exploit resources in order to establish a state of political dependence.
Judging by the modest attendance at the recent summit, African leaders are going through a process of reassessing their attitudes toward Russia. Mr. Putin's officials attribute the situation to external pressure from Western countries. In reality, it epitomizes the kind of African self-rule they cynically endorse.